Ocean County Costal Evacuation Map

Visit The Police Department Emergency Management Website For Hurricane Information

fema.gov/mobile-app

Remember to use caution on the roadway. Keep our children safe.
Emergency Services
NOAA Active Weather Alerts
Click on the map below for the alert details.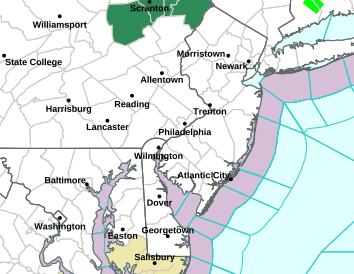 Keep Track of the current forecast through weather.gov
www.weather.gov/phi/
Lavallette Emergency Notification System
The secure, customized Community Notification Enrollment (CNE) page allows residents and businesses to add or update their contact information to ensure they will be included when a message is sent – unlisted numbers, mobile numbers, TDD/TTY requirements can all be entered.
Click Here
to signup or make changes https://public.coderedweb.com/CNE/D89C01ECD89F
Please make sure to update contact information as phones numbers change.
Heat Related Emergency Safety Tips
The Ocean County Office of Emergency Management recommends residents be mindful that excessive heat can cause serious illness.

The following heat related emergency safety tips can help in navigating the summer heat:

Stay indoors in air conditioning as much as possible
If you do go outside stay in the shade

If your home is not air conditioned, spend at least two hours daily at an air conditioned mall, library or other public place

Wear sunscreen outside, along with loose fitting light colored clothes that cover as much skin as possible

Drink water regularly even if you are not thirsty. Limit alcohol, and sugary drinks which speeds dehydration

Never leave children or pets alone in the car

Avoid exertion during the hottest part of the day

Take a cool shower or bath

Be a good neighbor, check on elderly and people with disabilities in your community who may need assistance keeping cool
Cold Related Emergency Safety Tips
Bring pets indoors.
When using supplemental heating sources such as fireplaces or kerosene space heaters, make sure you have proper ventilation and a carbon monoxide detector in place. Always take your space heater outside to fill it.
Install smoke alarms and carbon monoxide detectors. Replace the batteries every six months.
Move all vehicles inside the garage if possible. Never leave a vehicle running with the garage doors down.
Insulate all exposed water pipes outside the home.
Stay inside.
Close off unoccupied rooms in the home.
DO NOT use charcoal burning devices.
Wear layers of loose-fitting, lightweight, warm clothing. Remove layers as needed to avoid overheating, perspiration and subsequent chill.
Set the thermostat in your house no lower than fifty-five degrees.
Allow a slow trickle of water to flow from both the hot and cold water faucets, especially if the faucet is on an exterior wall.
Open cabinet doors to allow heat to get to un-insulated pipes and appliances near exterior walls.
Do not drive unless the roads have been cleared by snowplows. If you need transportation for a critical medical treatment or a critical prescription filled, call the Lavallette Police Department 732-793-4800
Never try to thaw a frozen pipe with an open flame or torch. Shut off water and call a licensed plumber.
Clear walkways and sidewalks to prevent injury, but avoid overexertion.
Report damage, such as broken pipes and downed tree branches or power lines to the utility company, if appropriate. Avoid the area to prevent personal injury.
Emergency Medical Information Card
Please help the First Aid Squad help you.
Download and fill out the Medical Information Card

and keep it in an easily accessible place, like on your refrigerator.