Translate This Page
Upcoming Meetings
September 18, 2023
Agenda Online
September 27, 2023
Agenda Online
Current Garbage & Recycle Schedule


Winter Schedule
Account Inquiry


Account Inquiry
Look up Tax and Utility Account Balances
View and reprint bills.
Current Weather
Current Northeast Radar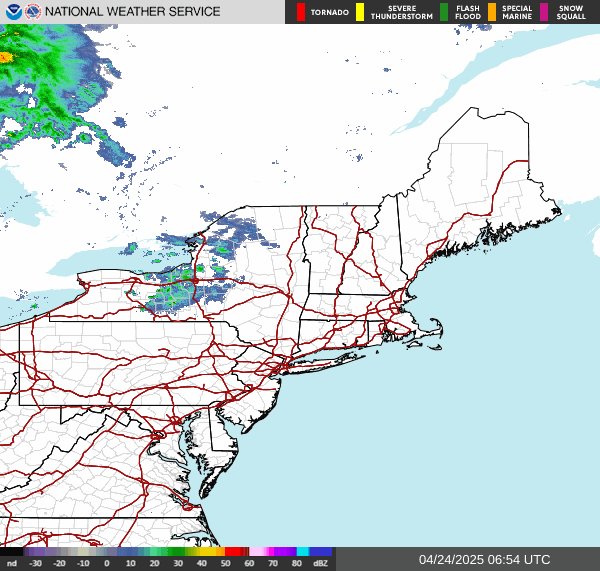 Borough of Lavallette Weather Station



Ocean County Costal Evacuation Map
Emergency Notification System

An Emergency Notification System gives those in charge of Public Safety a chance to reach out to the public in case of an emergency event. More information.
Modular Home Notice


The parking of modular homes on borough streets is prohibited.
Lavallette Current Events Flyer


Summer Events
Borough of Lavallette auctions are conducted through GovDeals.com


Borough of Lavallette Auction Items
Borough of Lavallette
The ideal family seashore resort
---
Beach Buggy Permits



Available at Borough Hall Monday - Friday 9am-4pm for rules, regulations, and application Click here.

Beach Access Open: October 1st - April 30th
Beach Access Closed: May 1st - September 30th

Public Safety Notice

Prevent your car from being broken into. Thefts from cars are most often crimes of opportunity in which a thief sees an easy target. Most vehicles have simple items, such as change, taken from them but the common denominator for most is that the vehicles were left UNLOCKED. Door handles are tried and if the car is locked they usually move on.

Reduce the chances that a criminal will want to break into your vehicle by locking your doors and removing valuables from the vehicle and out of sight

Lavallette First Aid Members Wanted


The Lavallette First Aid Squad is looking for members to who want to join the squad. All training is provided and no experience is necessary. Training such as CPR, EMT is provided at no charge. More Info

Lavallette Emergency Notification System


An Emergency Notification System gives those in charge of Public Safety a chance to reach out to the public in case of an emergency event.
Click Here to get more information and sign up.

Please make sure to update contact information as phones numbers change.

Water Service Line Material Survey

In July 2021, P.L.2021, Ch.183 (Law) was enacted, requiring all community water systems to replace lead and galvanized service lines in their service area within 10 years. Under the law, the Borough of Lavallette is required to inventory public and private water services to identify all service line materials.


Please click here for more information and to complete the survey.

Ocean County Health Department Flu and Covid-19 Vaccine Information


For booking information and list of vaccination sites please follow the link to the Ocean County Health Department. Lavallette does not have a separate health department.

Full list of Ocean County Flu & Covid-19 Vaccine Locations

Visit www.ochd.org for more information

Don't Feed The Seagulls!


White plastic bags are prohibited by ordinance to be left at the curb for pickup. The gulls attack these bags easily and create an unsanitary mess. Please use appropriate containers with lids or dark colored, heavy gauge, plastic bags for your trash.

For your convenience, the Lavallette Recycling Center located at the Public Works Complex accepts regular household waste from 7am, to 2:45pm every day. Please consider using this service to keep our streets and town clean.

Borough of Lavallette Flags, Blankets and Tote Bags


(Click on photo of blankets for larger image)

New Blankets and Tote Bags are in stock. Zipper Tote Bags are $25 each and 4'x6' Blankets are $35. Borough of Lavallette flags are still available in 2'x3' for $30.
Available for purchase at Lavallette Municipal Building Cash or check only.

No Wake Zones


"No wake" is defined as "The slowest possible speed required in order to maintain steerage and headway."

In New Jersey, it is unlawful to operate any vessel or personal watercraft (PWC) at greater than "no wake" speed when within 200 feet or less of docks, marinas, piers, or wharfs.

Vessel operators are responsible for any property damage caused by their vessels wake.

Remember to obey No Wake Zones in and out of the Borough lagoons and surrounding bay front areas.

Saltwater Fishing Registry


Everyone 16 or older must register and carry the printed registration with them when fishing.

All saltwater anglers and for-hire vessel operators will now be able to register through the no-fee State system rather than the fee-based federal system. Anglers still must register with the state system even if they have already registered with the federal system.

Those who fish from a for-hire party or charter fishing vessel that is registered with the New Jersey Saltwater Recreational Registry Program are not required to file for an individual registration.

To learn more about the registry and to register, visit: www.saltwaterregistry.nj.gov

Ocean County Document Shredding Program


Residents are limited to six boxes or bags each day. Commercial documents will not be accepted. Paper clips and staples do not have to be removed from the documents.

9am to 1pm or until the truck is full, the truck has an 8,000-pound capacity.
Registration not required and the service is free
More Information

Ocean County Hazardous Material Disposal


Pre-Registration Is Required.

Materials accepted at the household hazardous waste collection sites are: paints, thinners, boat paints, solvents, pool chemicals, pesticides and herbicides, aerosol cans, auto products, toilet and drain cleaners, silver polishes, oven cleaners, photographic chemicals, rug and upholstery cleaners, polishes and bleaches, waste oil and used gasoline.
More Information

Website Feedback


Your feedback is appreciated to continually make The Borough of Lavallette website more useful, and user friendly. Please take a moment to submit your feedback on the Borough of Lavallette website.
Thank You. Feedback form

Hydrant Flushing


Flushing of Water Mains takes place at night. Temporary discoloration of the water may result from flushing, therefore, water should be allowed to run long enough so as to allow any sediment in the lines in your home, including laundry areas, to clear.

Hydrant flushing dates.
Fall - October 1st through November 1st
---
Bill Reminders!
Taxes
Due August 21, 2023 - Past Due
Important Notice for Online Banking Users
Make sure account information is accurate. We are transitioning to receiving Online Banking payments electronically.
More Information
Go paperless with all of your Lavallette Utility transactions with E-Bills and Auto Pay.
Borough of Lavallette "Auto Pay"
Sign up for our Automatic Payment Plan and have your bills automatically paid on the due date!
More Information
.
E-Bills are available for your utility bills from The Borough of Lavallette.

E-Bills are available with or without Auto Pay. The provided bills are sent electronically and include more account information than can be printed on the postcard size bills. Now available, online submission form for E-Bill signup and termination. More Information.
---