Recreation Programs

Aerobics

Monday, Wednesday & Friday 4pm
Held at the Union Church - Location Change $3 Donation


Tai-Chi

Tuesday 10am
Lavallette First Aid $3 Donation


Zumba

Monday 6pm
Held at the Lavallette School $3 Donation


Yoga

First 3 Tuesdays of the month 7:30pm Lavallette School $3 Donation


Dodgeball

Tuesday & Thursday 6pm Lavallette School Gym
High school age and older are invited to play.


Upper Shores Library Events

Ocean County Library Upper Shores Branch
Calendar of Events

Click Here For Events Calendar
Upcoming Events
Barnegat Bay Blitz
Friday, April 25, 2014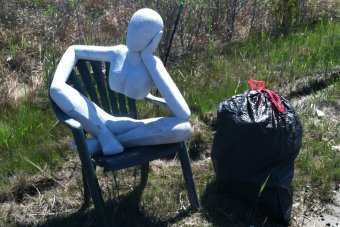 The Barnegat Bay Blitz is a partnership event spearheaded by the NJDEP and the NJ Clean Communities Council in an effort to bring together citizens, students, businesses and local governments to help clean up and foster a greater appreciation for the Barnegat Bay and its 660 square mile watershed.

Sign up NOW by filling out and submitting a Volunteer Pledge Card!

If you have questions about the Barnegat Bay Blitz please send them to barnegatbayblitz@dep.state.nj.us.

Clean Ocean Action Spring Beach Sweeps April 26, 2014 @ 9am-12:30pm Philadelphia Ave Beach.
"A bit of breakfast and snacks will be available."
Rain or shine, Dress for the weather. Thanks to all who came out in the fall, hope to see you in the spring.
Governor's Surf Fishing Tournament
The annual Governor's Surf Fishing Tournament will be held in May this year at Island Beach State Park
. In 2014 the tournament will be on Sunday, May 18, 2014.
A variety of species are eligible for entry in the tournament each year. Overall length determines the winner. All fish must meet minimum length tournament requirements.
The individual who catches the overall largest fish wins the "Governor's Award," and has his/her name engraved on the Governor's Cup, which is permanently displayed at the park. Fishing equipment is awarded to winners who catch the largest fish in each species category. Winners from the early entry drawing and the tournament must be present during the afternoon awards ceremony to claim their prizes or they will be forfeited.
Lavallette Fire Co. Ladies Auxiliary Spring Flower Sale
Sale May 8th-10th Mothers Day Weekend @ The Firehouse 10am-1pm


Thursday May 8th 12pm - 2pm Friday May 9th & Saturday May 10th 10am - 2pm
Lavallette Fire Co page Order Form

May 26th 2014


Memorial Park
Bay Boulevard & Brooklyn Ave
11:00am

Rescheduled for Sunday, July 6, 2014 At the Centennial Gardens and Gazebo
Concert Begins at 8pm Fireworks at 9pm
LBP 5K Run / Walk July 16, 2014 7pm


More Information
2014 Lavallette Beach Patrol Lifeguard Tournament


6pm Philadelphia Ave
Woman's Tournament July 9, 2014
Men's Tournament July 10, 2014
More Info

Municipal Alliance / Recreation Skim Boarding Competition
Skim Boarding Contest
July 25th More Info To Follow
Reese Avenue Oceanfront

Ocean County Recreation Summer Programs in Lavallette
Kids Travlin' Tennis @ Bay Blvd Court
July 28 to July 31 @
10am - Noon
Monday to Thursday
$14.00
T-Ball Basics @ Ball Field Baltimore Ave & Jersey City Ave
July 28 to July 28 1:00-2:00pm
Monday to Thursday
$14.00
For Ocean County Summer Recreation Programs, such as Hoops Clinic, T-Ball and Tennis, Visit oceancountyparks.org or call 1-877-OC-PARKS
2014 Mid Summer Mile Ocean Swim


August 2, 2014
More Information

Thank you to all who participated in past walks!
2014 Cancer Walk August 3, 2014 8am
Meet at the Music Man
More information and registration available at the Alliance Page

Lavallette Founders Day Bay Blvd & Philadelphia Ave
12 Noon - 6pm.
No Rain Date
Vendor Application
Ad Book Application
Founders Day Sponsorship Letter